I started the day off with my first line of the Con other than waiting for the lanyards on Preview Night…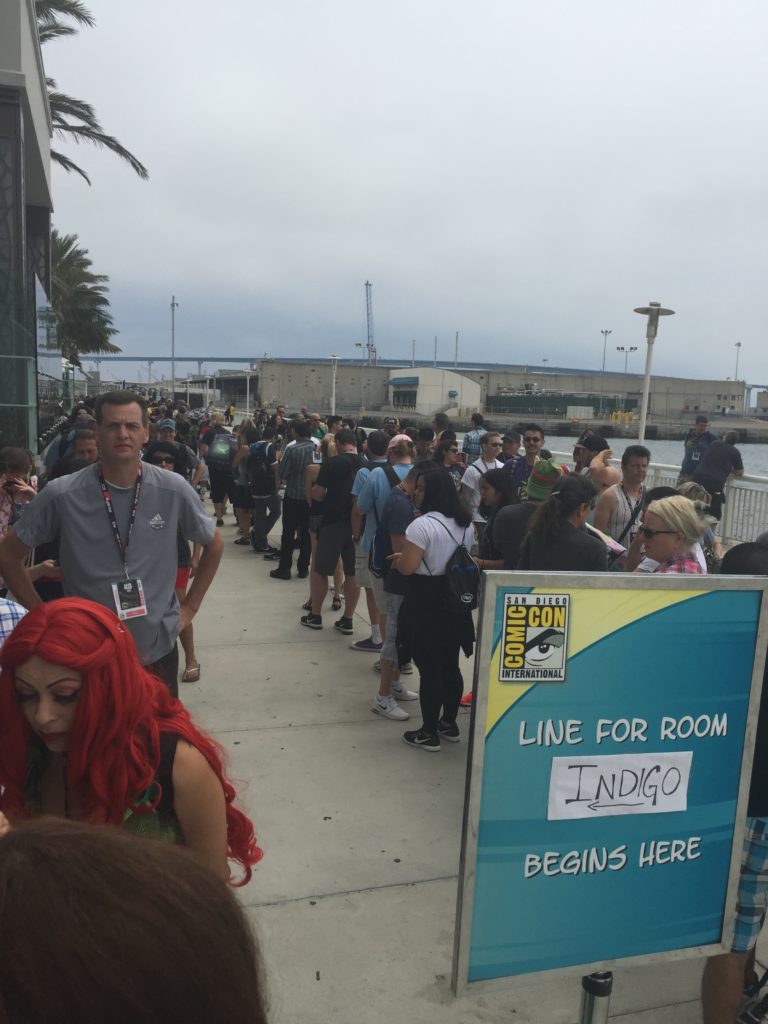 The line for the Indigo Ballroom was pretty long, considering it was my first real line this year.  Fortunately, it was A) overcast this morning so it was not as hot, B) there was a nice breeze from the bay, and C) I got into the room for the Lucifer panel I wanted to see.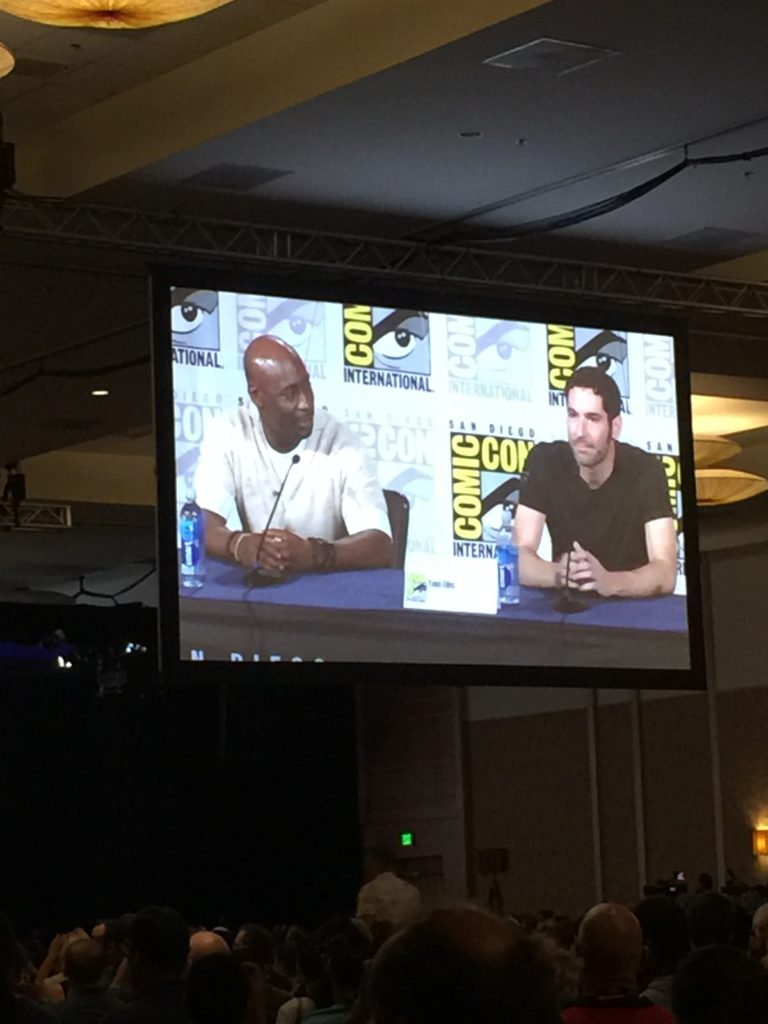 The panel was great and I am looking forward to the next season of the show, but Saturday at Comic-Con is always about the cosplay…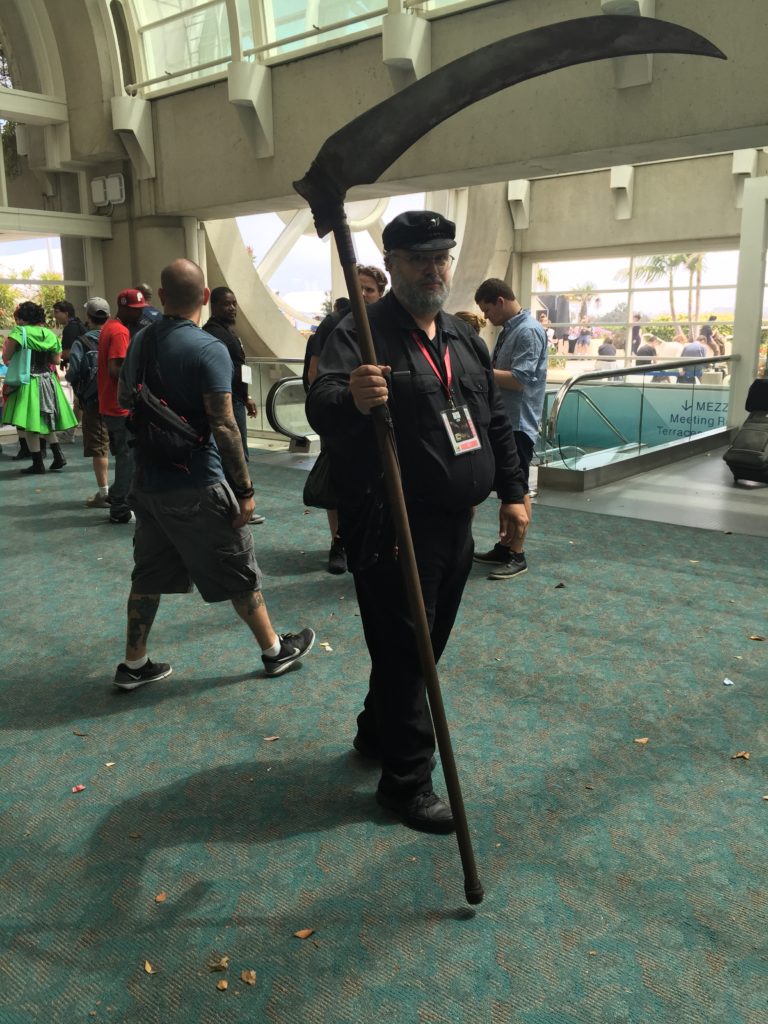 George was there, but he promised that no one was going to have their head chopped off at the con this year.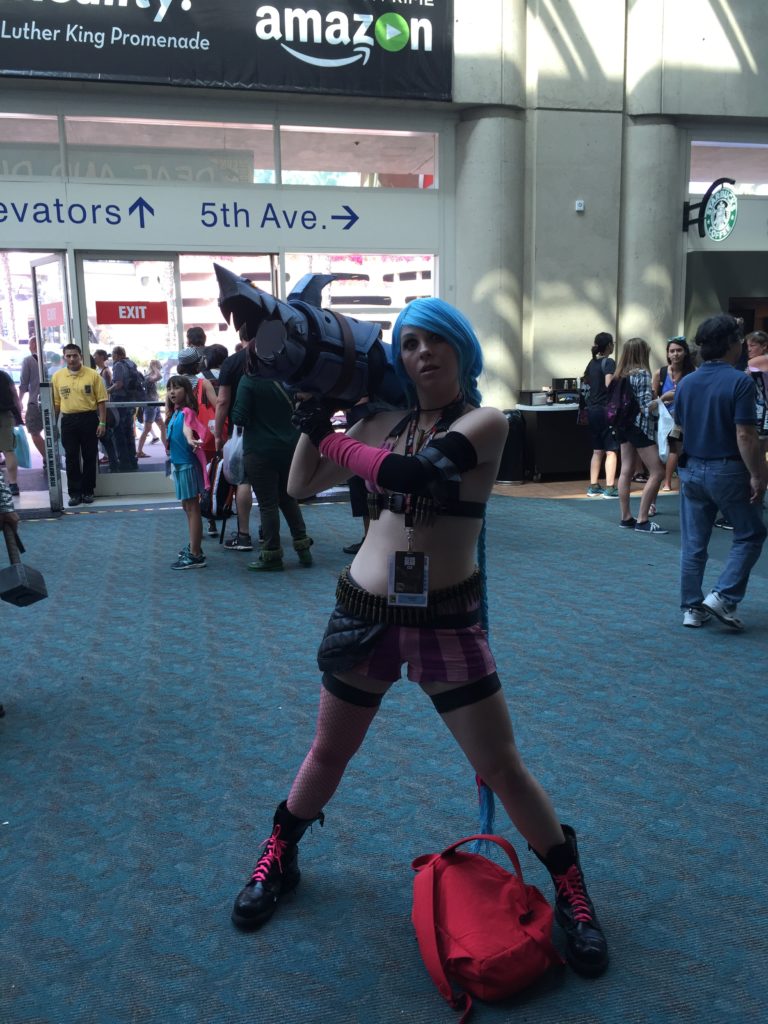 Jinx showed up with her launcher.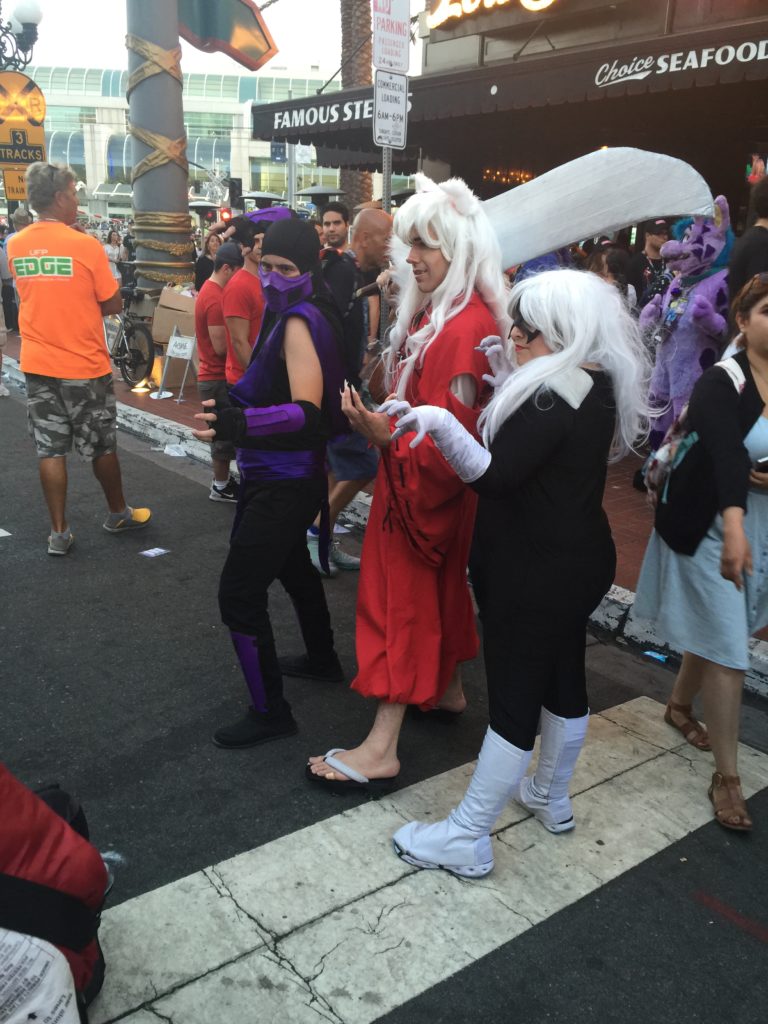 And Inuyasha brought his sword.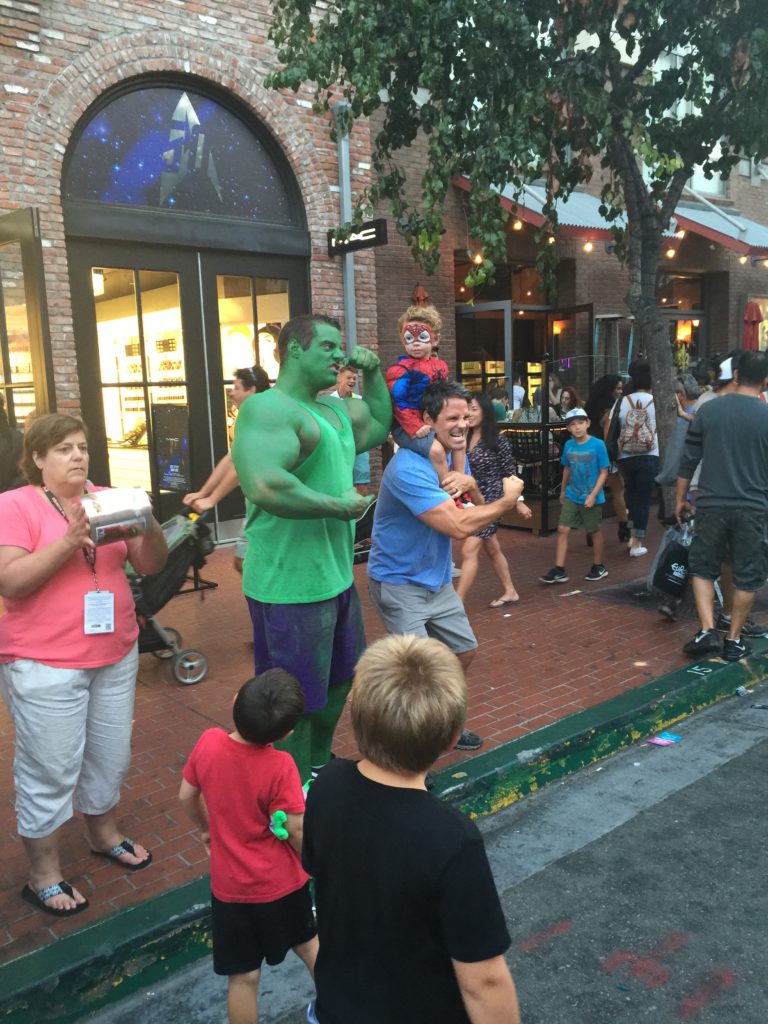 But of course, the Hulk didn't need any weapons.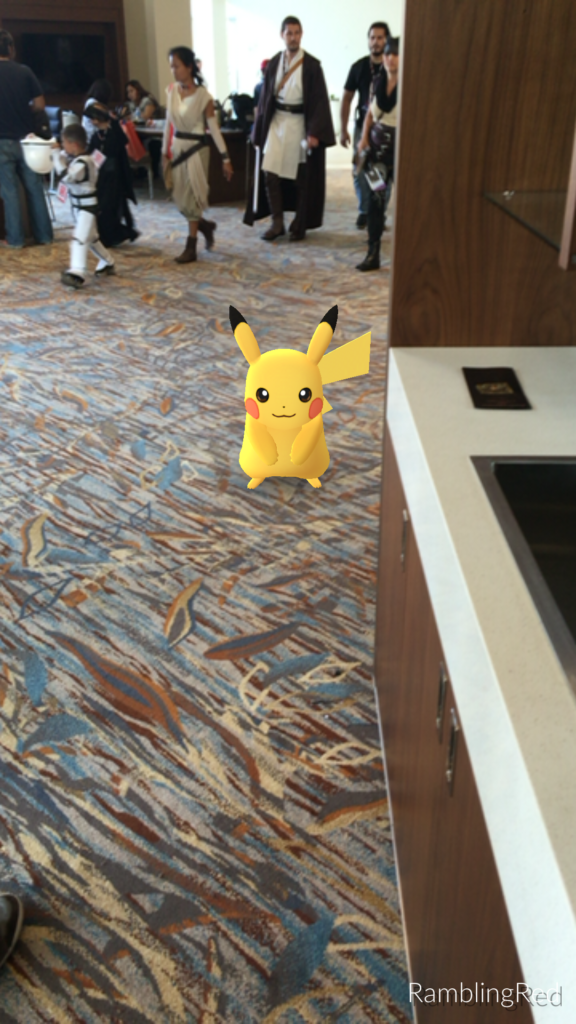 And even though the cosplay was great, there were still Pokemon to catch, and I finally caught a Pikachu!!!!  I'm pretty sure we can all understand his power now stem from his Jedi roots…
It was a good day.